Tempur ONE Mattress Review
The Tempur ONE mattress uses luxury materials and offers personalised comfort. It is made in Denmark and comes with 10 year warranty.
The Tempur ONE is sold by three major UK retailers: Dreams, Bensons for Beds and Mattress Online.
Depending on the retailer and any sales they may have, the price will range between: £1,299-£1,499 for a double size (see below for lowest price).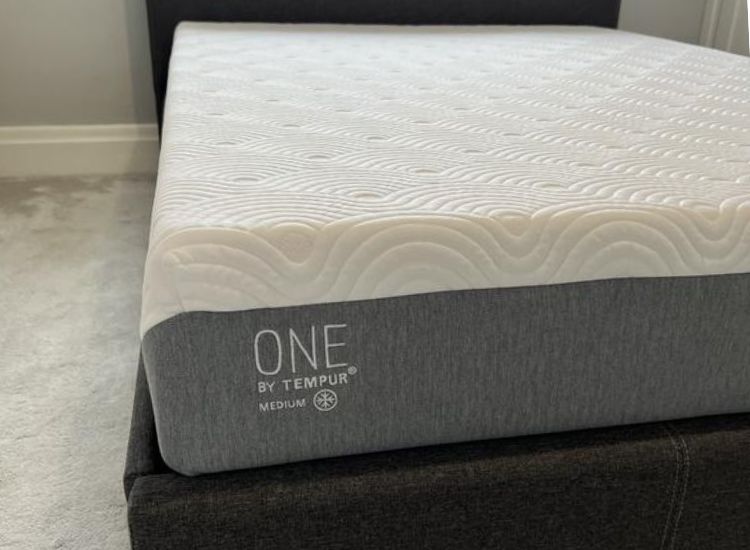 The Tempur ONE mattress incorporates a durable foam base with Visco-elastic cells. The Tempur Visco-elastic cells are breathable and mould around your body shape for optimum comfort.
The Tempur One mattress comes with 2 Free Tempur pillows (worth up to £249). They are suitable for all sleeping positions and support your head, neck and shoulders.
What's Inside the Tempur ONE Mattress?
The Tempur ONE mattress is 20cm deep and is available in three comfort ratings: soft, medium, or firm. It provides advanced comfort and ensures your sleep won't be disrupted through the night by your partner's motion. 
Tempur describes the sensation of sleeping on the ONE as 'weightlessness,' owing to the fact your body seamlessly sinks into the memory foam. This makes it an excellent choice for light sleepers who are often disturbed through the night.
The CoolTouch™ mattress cover keeps you cool throughout the night and absorbs excess heat. It can be machine washed at 40 degrees. 
Sizes: single, double, king, super king
Rating: 4.6/5 stars from 41 customers
Buy from Bensons for Beds (£1,449 for double size)
Comes with 2 free pillows worth £199
Buy from Dreams (£1,499 for double size)
Comes with 2 free pillows worth £249
Buy from Mattress Online (£1,299 for double size)
Comes with free TEMPUR-FIT™ mattress protector (worth up to £114.95)
Additional Info: 
The Tempur ONE has a removable, zip-off cover that allows you to keep your mattress cleaner for longer. The importance of mattress hygiene is often overlooked, and the fact that you can easily remove and machine-wash the cover at 40 degrees means you can keep your mattress dust and mould free. 
The cover is soft-knitted, meaning it adds a luxurious sensation to the mattress's surface. The CoolTouch™ technology supports airflow throughout, ensuring you don't overheat during the night. 
Delivery Info:
The Tempur One can be bought from Bensons for Beds, which have £39 delivery fee and their delivery team can even deliver the mattress to a room of your choice. There is a 40 Night Trial on all new mattresses that are bought from Bensons for Beds.
If you decide to buy it from Dreams, they offer free delivery on all orders. Dreams has a 100 Night Comfort Guarantee Policy. The expected delivery time will depend on the size and mattress firmness you choose at the checkout page, however it is usually done within 3 weeks.
The third retailer that sells it is Mattress Online, and they have free next day delivery (if you order by 3pm). They also have a Weekend delivery option and 60 Night Comfort Trial. 
The mattress comes with a 10 year guarantee as standard, which essentially covers its entire lifespan. It is made in Denmark.
Keep in mind that the Tempur One is not available in small double size. Alternatively you can check out the Temur Sensation Mattress collection. If you find that the price of a Tempur mattress is too high, check out our top 3 Tempur mattress alternatives that are two or three times less expensive.
Below you can see the Tempur ONE, once it has been set up on a bed frame.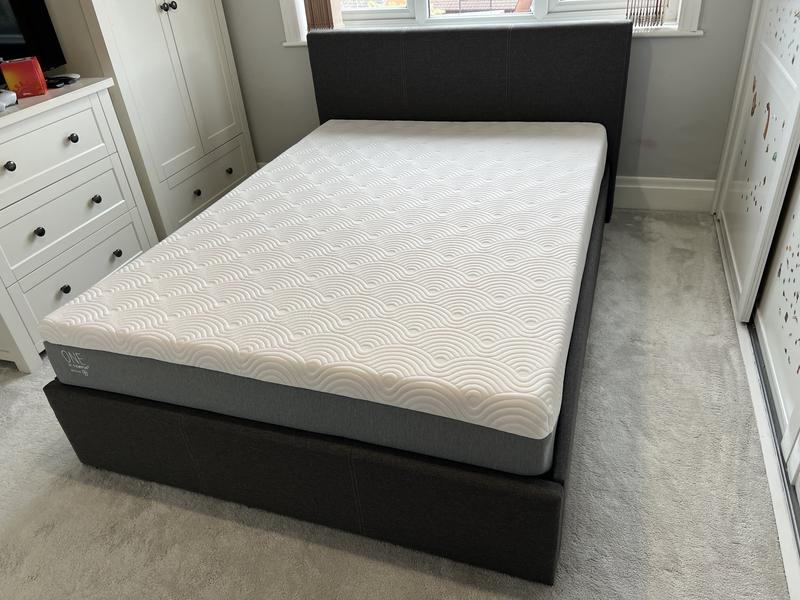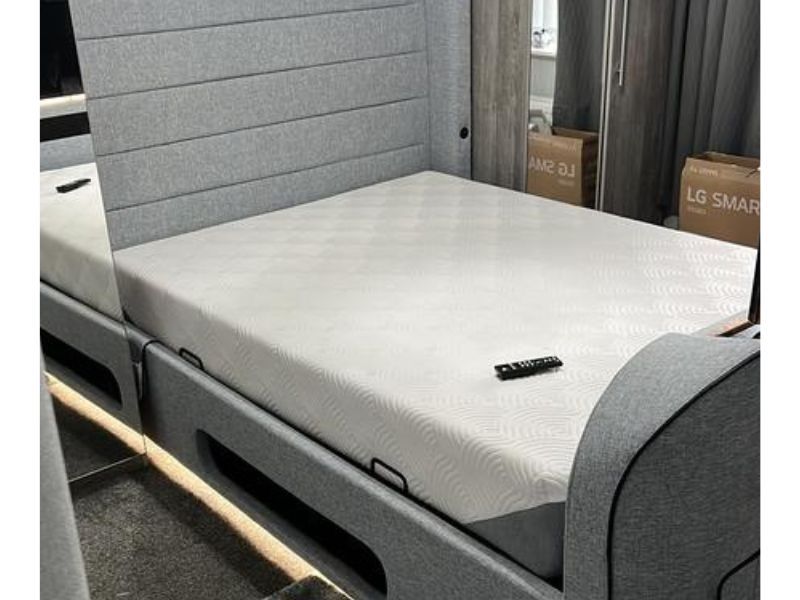 Tempur One Mattress Reviews:
Overall, customers are satisfied with the Tempur ONE mattress, giving it 4.6 out of 5 stars from 41 customer reviews. It's been noted that the ONE is a high quality mattress, providing comfort and a good night sleep.
Pros
Other reviewers have agreed that the mattress is very comfortable and offers excellent support throughout the night, which is unsurprising given the high spec and technology that goes into developing the product.
Several people have said that they feel the mattress is very high quality and that they probably won't need to change it for the next 10 years (the same period as the guarantee).
Many like the fact that they can choose the firmness rating and choose between soft, medium or firm.
Customers seem satisfied with the delivery and easy ordering process.
Cons
A few customers noted that it was not as comfortable as the one they tried in the showroom. There is an option to exchange the mattress for a different one, if a customer doesn't find it comfortable.
Some noted that it is an expensive mattress. Keep in mind that the Tempur Sensation and Hybrid collections are around £1900-2100 for a double size, so the ONE is in the lower price range compared to other Tempur mattresses.
Make sure you read all positive and negative reviews here. 
Disclosure – top10mattressinabox.co.uk independently reviews and ranks products, by thoroughly researching them. We may receive a commission when a purchase is made through our links, at no cost to our readers. Prices and ratings mentioned above are accurate as of April 30, 2023.