Mattress Reviews
Check out these full mattress reviews, with all the details and information you need to choose the right mattress.
Emma Hybrid Mattress Review
The Emma Hybrid combines micro pocket springs with memory foam, to provide dynamic pressure relief and advanced breathability. It comes with 200 night trial.
Eve Mattress Review
When Eve's founders created the company in 2015 in the UK, they had one mission in mind, to create the world's most comfortable mattress.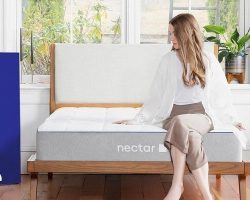 Nectar Memory Foam Mattress Review
The Nectar Memory Foam mattress has been engineered and manufactured around one simple promise "to make the best mattress you've ever slept on, guaranteed". The Nectar mattress is the only one that comes with 365 night risk free trial and forever warranty!
Noa Mattress Review
The Noa Mattress was launched recently by the Canadian company Noa Home. This mattress is 28cm deep and has a hypoallergenic Tencel cover, cooling memory foam and layer of pocket springs. There is a more affordable Lite model, and a premium model: Luxe Noa Mattress.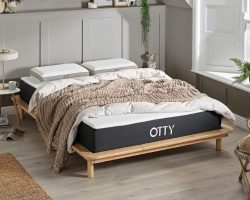 Otty Mattress Review
The Otty Hybrid mattress combines 14cm-long encapsulated pocket springs, luxury reflex foam, and Cool Blue Gel infused memory foam, creating great support for a person's body contours and joints, while regulating body temperature throughout the night.
Simba Mattress Review
When designing the mattress, Simba has worked closely with "The Sleep To Live Institute", involving more than 10 million people and measuring 180 million body profile data points, with the mission to create the world's best mattress. Read more
See Also: Simba Bunk Bed Mattress Review
If you're not ready to change your old mattress for a new one, a good alternative would be to get a mattress topper instead. You'll be adding a layer of comfort to your existing sleep surface, without spending too much money.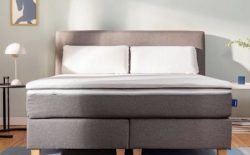 Emma Mattress Topper
Review
The Emma Flip Mattress Topper has a "Ultra Dry" cover and breathable Airgocell foam so you won't feel hot or overheated during the summer months. The ZeroGravity foam provides ultimate comfort while you sleep. It comes with 100 night trial and 10 year warranty. Read more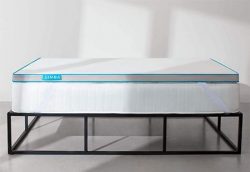 Simba Mattress Topper
Review
The Simba Mattress Topper has been designed to give any old mattress an instant comfort upgrade. The topper is made of cooling open cell foam and 2,500 specially designed springs. Read more
Emma Original vs. Emma Hybrid
Both the Emma Original and Emma Hybrid are 25cm deep, and have a layer of Airgocell and visco-elastic memory foam. The Hybrid also has a layer of up to 2,000 mini pocket springs. Find out which is better? Read more
Ergoflex vs. Tempur Mattress
Tempur is a world leader in manufacturing luxury mattresses, however their prices range around £1,500 for a double size. A good alternative is the Ergoflex mattress. It is 23cm deep and has a layer of High-Density visco-elastic memory foam, which is durable and relieves body pressure. Read more