Dream Team Tadley Combination Mattress Reviews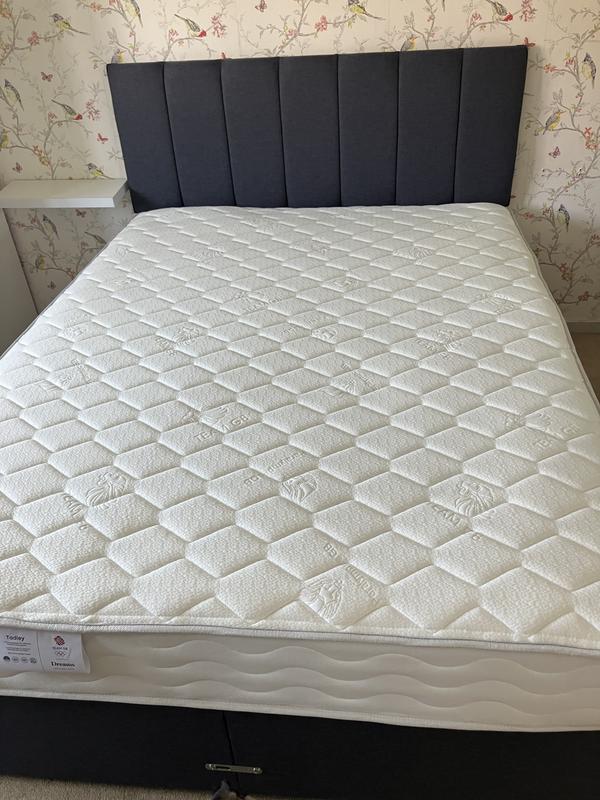 The Dream Team Tadley Combination Mattress offers "medium" support and is 22cm (9 inches) deep. 
Inside there is a layer of pressure relieving memory foam and 806 pocket springs (in the king size). Memory foam offers advanced pressure relief and contouring. While the pocket springs distribute weight evenly and absorb movement of your partner, so you can sleep undisturbed. 
Additionally, there is a layer of hypoallergenic I-Fibre® polyester fillings. It is breathable and will help keep you cool during the night. 
The Tadley mattress is made in the UK and comes with 1 year guarantee. There is an option to extend it to 8 years with Dream's Bed Cover Plan. 
What's Inside the Dream Team Tadley Combination Mattress?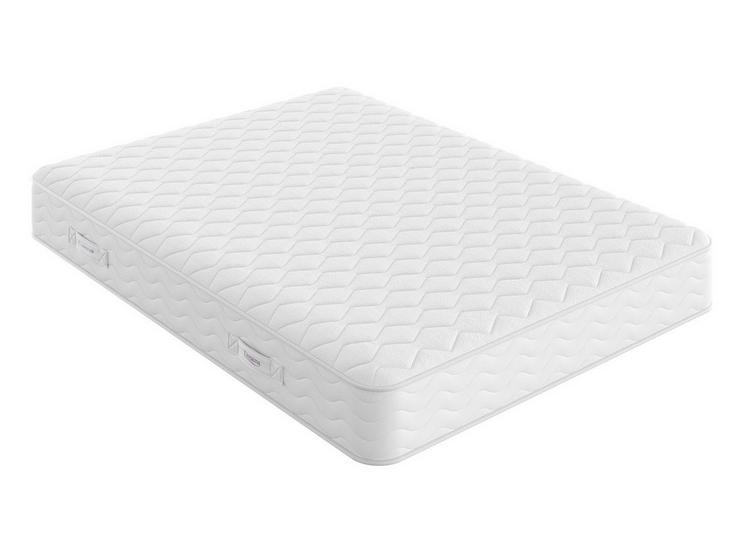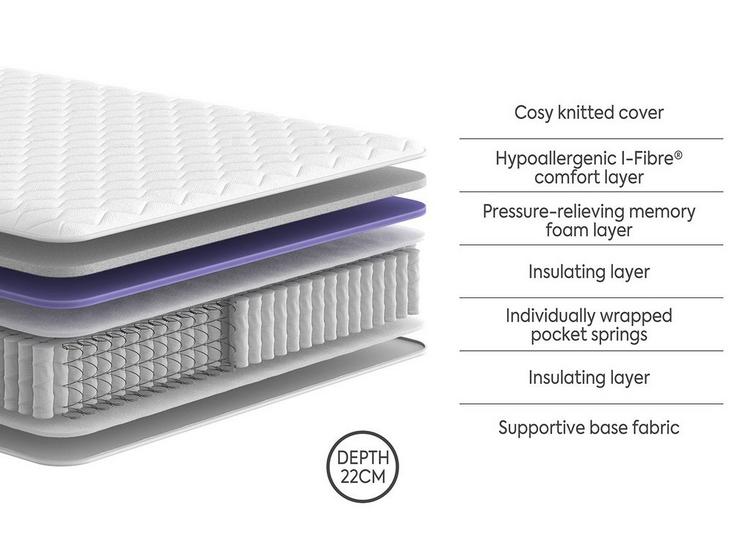 The Tadley Combination Mattress is 22cm (9 inches) deep and is rated having "medium" comfort sleep surface. It's made of the following layers:
Cosy and soft knitted cover.
Layer of I-Fibre® polyester fillings. This is an innovative material that is breathable and won't cause overheating. It moulds to your unique body contours and adds comfort.
Memory foam is known to relieve pressure to key areas of your body (hips and back), so you can feel rested when you wake up.
806 Pocket springs (in the king size mattress), help distribute your weight evenly. They also absorb motion transfer between sleep partners, so you won't wake up if your partner tosses or turns during the night. 
Insulating layer is durable material, which helps keep the pocket springs in place.
How many pocket springs are there? The exact number will vary according to the size. The single has 435, small double has 580, double has 667, king has 806, and the super king size has 930 pocket springs. 
Rating: 4.8/5 stars from 4617 reviews
Price: from £799
Additional Info:
Dreams offers free delivery for all their mattresses and beds, directly to your room of choice. Depending on the availability and size you've selected, the Tadley mattress is usually ready to be delivered within 1-4 weeks. 
Buying a new mattress is a big decision, that's why Dreams has a 100 Night Comfort Guarantee in place. This means that if a customer doesn't find their new mattress satisfactory they can exchange it for a different one. 
If you are used to sleeping on a "firm" sleep surface check out the Silentnight Newbury 1000 Pocket Eco Pillow Top Mattress, which is rated as "firm".
The Tadley mattress is an upgrade to the Campbell mattress, which has been discontinued. Both of them are 22cm deep and are rated at "medium". The only difference is that the Tadley has an additional layer of I-Fibre® polyester fillings, which is breathable and moulds around your body. 
Shopping Tip: Dreams also offers a similar mattress with memory foam and 816 pocket springs (for king size) inside. It's the Silentnight Hadleigh 800 Pocket Memory Mattress and comes with 5 year guarantee. 
Dream Team Tadley Combination Mattress Reviews
The Tadley Combination Mattress has a very high rating of 4.8 out of 5 stars from over 4,620 reviews. In addition to this, 97% of customers have said that they recommend this product. Some of the positive feedback includes: high quality, comfortable, and provides good night sleep. 
Pros:
Many people have said that it's comfortable and provides good body support. Some have even said that their back pain has greatly subsided. 
Wide majority have complemented the Tadley mattress, saying that they are sleeping much better now.  
There are several customers who have said they purchased the mattress for their child, who find it's very comfortable and sleeps well since getting it.
Another feedback has been that it's offers the right support and that it's neither too soft or too firm. 
Cons:
Several people have said that the it's too soft and they are sinking in when laying down. On the contrary a few customers have said that the mattress is too hard for them, and they have gotten a back ache since sleeping on it.
There have been a handful of customers who said that the mattress has started to dip or sag in the middle after sleeping on it for more than a year. 
Make sure you read all customer reviews here. 
Disclosure – top10mattressinabox.co.uk independently reviews and ranks products, by thoroughly researching them. We may receive a commission when a purchase is made through our links, at no cost to our readers. Prices and ratings mentioned above are accurate as of June 14, 2023.