If you have a mattress at home that you're not using anymore and want to donate it, we've listed 5 UK charities that accept mattresses as donations. Keep in mind that in order to donate your old mattress, it has to be in good clean condition and has its fire labels attached.
There shouldn't be any large stains, bed bugs, mould, tears or holes, or any other damage to the mattress. Some charities will puck up the mattress from your home, or will have a drop-off location where you can leave it there. 
5 Charities That Accept Mattresses as Donation:
Check out these 5 charities in the UK and visit their website for more information. You may also want to consider visiting a local thrift store, local charity or even a local family shelter and asking them if they accept mattresses as a donation. 
1. British Hearth Foundation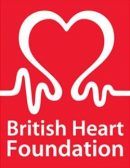 British Hearth Foundation accepts furniture, such as: mattresses and upholstered bed bases – with fire labels. Click here to read more and book a free collection. 
The British Heart Foundation will organise a van to come and pick up the mattress from your home. Then they will sell it and use the money as donation in the fight against Coronary Hearth Disease.
The Salvation Army accepts many forms of donations, such as unwanted furniture (ex: mattresses). They will collect your mattress and bring it to their donation centre where it will be resold or reused.
There are more than 220 Salvation Army charity shops and 21 donation centers located in the UK. The money raised from the sale of such items is used to help families and people in need.

Emmaus is a charity that supports more than 850 formerly homeless people in the UK. Their goal is to provide a stable home and meaningful work to people who have experienced homelessness and get them back on track.
The charity accepts donations of furniture and other goods. Visit their website to find a local Emmaus community and ask them if your mattress is eligible for donation.
DEBRA is the national charity that supports individuals and families affected by Epidermolysis Bullosa (EB). To book a free collection of your mattress, click here.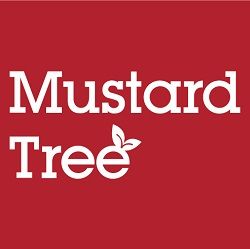 Mustard Tree is an organisation that aims to tackle poverty and prvent homelessness in Manchester. You can donate food, money, clothing, become a volunteer or donate goods and furniture.
You can call the Mustard Tree helpdesk or visit their website and they will arrange to pick up the mattress, bed, sofa, etc. from your home.
Make sure your mattress is in very good condition, it's clean and it has its fire labels on.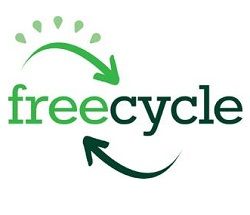 Freecycle.org is technically not a charity but a non-profit movement where people can give and get things for free in their own local town. The main idea is to reuse items and keep them away from landfills.
Signing up as a member is free and you can post information about a mattress you want to give away. Other members will then reply and arrange a pick up that is convenient for both of you.
If you're not able to donate your old mattress, you can also consider hiring a mattress recycling and disposal service. All you have to do is book a collection date online, and the company will come to your address to pick up your mattress. 
They will then recycle it (including the springs and all filling materials). Prices are around £25, and some companies even collect and recycle divan beds and bed frames. 
How do you know it's time to change your old mattress?
Generally, good quality mattresses last around 7 years, and in some cases up to 10 years. If you notice that there is a big dip, wear or tear, on the sleep surface, then it's time to change it for a new one. If you recently bought it, you should check the warranty terms and conditions and see if the damage is covered by the warranty and if you can get a replacement. 
If you haven't already chosen up a new mattress, make sure you check out our list of the best mattresses that come with a free trial. This way you can sleep and test a mattress at home for up to 100, 200 or even 365 nights and return it in case you don't find it comfortable.